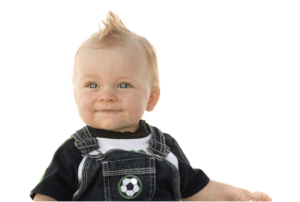 At Rainbow Kids Hairstyling, we specialize in kids haircuts. Whether you're visiting for your baby's first haircut or your child's first fauxhawk, we offer a range of hair cutting and styling services, parties, hair products, accessories, fun gifts and more.
Kids Haircuts:
Rainbow Kids Hairstyling provides an experienced hair salon that can handle any hair texture, length, and our stylists are specially trained for baby's toddlers, and kids.
Hair Cuts – Shampoo, Conditioner, Cut & Style; Includes Twisties, French & Rainbow Braids
Bang Trim
Barber Services
We service Teens and Adults, Too!
Our hair stylists have a full knowledge of the latest trends and styles for everyone in the family. We offer the most recent new trends including colored hair extensions, Updos, braids, and dip-dyes. We specialize in cutting hair for any special occasions.  What could be more convenient than getting everyone in the family styled at one salon?
Adult Hair Cuts – Shampoo, Conditioner, Cut & Style;  Color, Highlights, and Permed Hair, extra.
Bang Trim
Barber Services
Your baby's first haircut is an achievement in their young life. We aim to make it as happy and comfortable experience it can be; by providing them with movies, toys, and picture books to look at while our gentle stylists shape their hair into a great new "do."
First Haircut Memories Package – certificate with holder for lock of hair
Rainbow Kids Hairstyling is a proud supporter of Locks of Love, a non-profit organization that provides hairpieces to disadvantaged children suffering from medical hair loss.
It can be an overwhelming job when you start to think about how you will manage your kid's hair; as you want the best for your children.  What products should I use?  What's an easy way to detangle?  The answers to all of these questions will come in time, but here is a place to start, Rainbow Kids Hairstyling Tips and Hair Advice.
Birthday, Team or Princess Parties: Please call for more details
At each salon, you'll find:
A smiling staff that specializes in kids cuts,
A stress-free environment, where kids can laugh or cry and just be themselves,
Kid-centric vehicle-shaped chairs for the littlest customers,
If there is a service that is not listed on this page, please call to see if we can accommodate you. We have many talented stylists! Walk In's Always Welcome.Appointment Recommended.
Call us today to make an appointment –
Rainbow Kids Hairstyling Locations